Atlassian Data Center Helm Charts ¶
This project contains Helm charts for installing Atlassian's Jira Data Center, Confluence Data Center, Bitbucket Data Center and Bamboo Data Center on Kubernetes.
Use the charts to install and operate Data Center products within a Kubernetes cluster of your choice. It can be a managed environment, such as Amazon EKS, Azure Kubernetes Service, Google Kubernetes Engine, or a custom on-premise system.
Support disclaimer ¶
Architecture ¶
The diagram below provides a high level overview of what a typical deployment might look like when using the Atlassian Data Center Helm charts: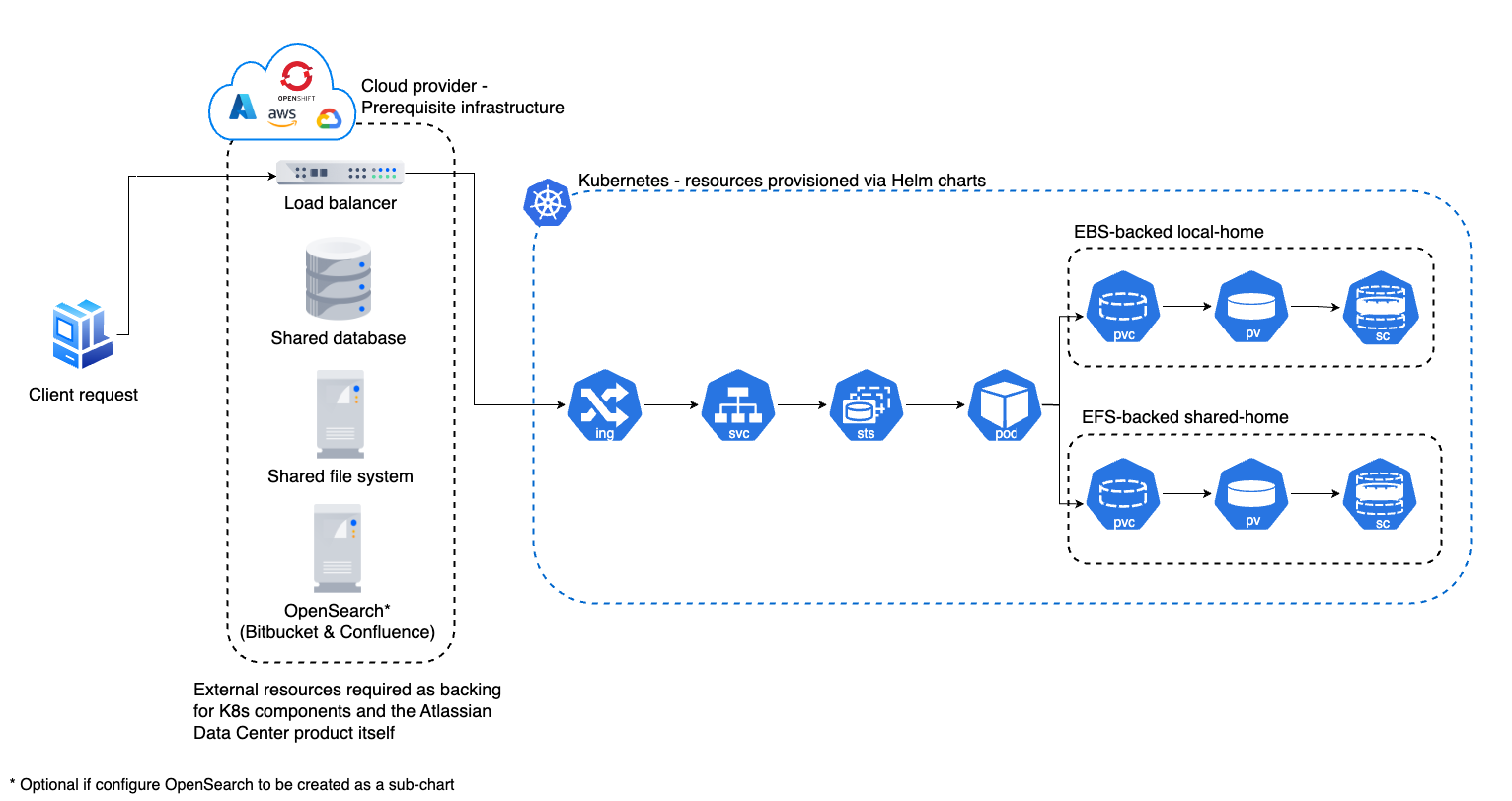 Installing the Helm charts ¶
Prerequisites and setup - everything you need to do before installing the Helm charts
Installation - the steps to install the Helm charts
Migration - what you have to do if you're migrating an existing deployment to Kubernetes
Additional content ¶
Product versions ¶
The minimum versions that we support for each product are:
Feedback ¶
If you find any issues, raise a ticket. If you have general feedback or questions regarding the charts, use Atlassian Community Kubernetes space.
Contributions ¶
Contributions are welcome. Find out how to contribute.
License ¶
Apache 2.0 licensed, see license file.